Children should begin going to a
Springfield pediatric dentist
like Alexandria Center of Dentistry for regular, routine dental exams and cleanings with the hygienist when their first tooth appears or by their first birthday. It's also important for children to establish good oral hygiene habits when they're little they can learn and maintain good life-long oral health habits.
In order to give your child, the best opportunity to the best possible oral health, you need to find the best Springfield pediatric dentist you can for them. Your children should see a dentist who is highly trained in pediatric dentistry like ours at Alexandria Center of Dentistry. The dentist you choose for them should have experience providing quality dental care to young patients. You need one that is highly knowledgeable about the special needs that children have at each stage of growth. Not only should their practice be able to provide them with the essential dental services they need such as dental checkups and professional cleanings, they should educate them as well. The practice you choose for your children should have a caring, child-friendly staff that knows how to work well with pediatric dental patients. The staff members need to be able to make your child's visits as pain-free and as anxiety-free as possible. They should also be able to make every dental procedure educational, engaging and fun for children so they look forward to their appointments. You need a practice with a professional dental care staff that teaches your children about the importance of daily oral hygiene and instructs them how to practice it. They should be able to educate them about how to properly carry out the good daily oral health regimen they'll do at home on a daily basis. This will help instill a positive attitude toward their dental health that will hopefully last a lifetime.
We suggest that you to make an appointment with our dentist, so you can learn more about our practice. Call our
Springfield pediatric dentist
office to book an appointment today.
By Alexandria Center of Dentistry
November 16, 2018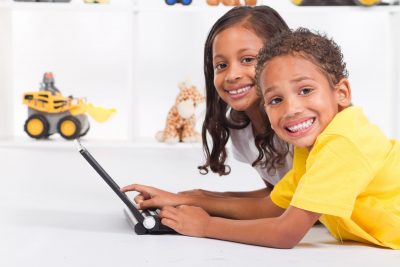 Blog Posts
Follow Us