When you lose one or more of your teeth to an extraction or to an accident or injury, you're left with a very obvious large space that can make you feel self-conscious, especially if it's in the front. Even if it isn't, that missing tooth allows your others to shift, potentially causing both discomfort and the misalignment of your jaws. If it's a back tooth, chewing becomes compromised. There is no doubt that replacing lost teeth is very important. Your options consist of traditional bridges and dentures, which have inherent drawbacks, or implants. At Alexandria Center of Dentistry, we want you to know exactly what implants are, and why they're a more beneficial choice than bridges and dentures.
Our Franconia implants are made of two pieces that together form a dependable substitute for your natural teeth. The first piece is a cylindrical titanium post. Our
Springfield implants dentist
surgically places it in your jaw, where it will extend to your gum line, acting in the same way that the root of a real tooth does. After it has been placed, your jaw bone immediately begins to grow around it. In just a few months, that process will be complete, and your bone will have fused with the post. The second part then begins, and is typically much faster. Our Springfield implants dentist takes impressions of your mouth, from which the dental lab fashions a beautiful, strong ceramic crown. This crown is then cemented to the top of the post. You then have a completed Franconia implant. There are no messy and unreliable adhesives to use. Your other teeth remain unaffected. The bottom line is that you have a new tooth that is so much like a real one in every way, that you may forget which one it is after a while.
Find out if you're a good candidate for an implant. All you need do is reach out to our office so that we can schedule a time for you to consult with and be examined by our
Springfield implants dentist
.
By Alexandria Center of Dentistry
October 5, 2018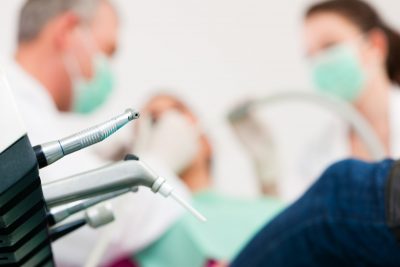 Blog Posts
Follow Us