Sleep dentistry Alexandria
According to the American Academy of Dental Sleep Medicine, dental sleep medicine is a specialty area of dentistry that focuses of the use of oral appliance therapy to treat sleep-disordered breathing. Not all dentists provide sleep dentistry services. If you have snoring issues or sleep apnea, you need to see a dentist who offers
sleep dentistry Alexandria
services.
Dentists who provide sleep dentistry Alexandria services work together with physicians to determine the best treatment for each individual patient. Aside from sleep apnea and snoring, teeth grinding and TMJ are other common issues that can occur during sleep. If you're looking for a dentist who can help you with dental appliances for teeth grinding and TMJ, you're in the right place. Our dentist at Alexandria Center of Dentistry Mohammed Attia, DDS assists patients who have TMJ symptoms due to grinding their teeth. Dr. Attia creates custom night guards to reduce the TMJ symptoms patients experience from grinding their teeth at night. You'll be in excellent hands with our dentist. Dr. Attia is an exceptional dentist who provides our patients with the outstanding care they need and deserve. Our office is comprised of knowledgeable caring professionals who strive provide our patients with a pleasant experience during their office visits. We offer a wide range of other dental services at our practice including: dental implants, cosmetic dentistry, sedation dentistry, dental fillings, caps and crowns, orthodontics, Invisalign, pediatric dental care, root canals, bridges and dentures, periodontal treatment and more. We invite you to call us if you're interested in learning more about our services. We would like to welcome you and your family to our practice. We look forward to meeting and serving you soon.
Contact us today to book your
sleep dentistry Alexandria
consultation. One of our knowledgeable team members will be happy to help you.
By Alexandria Center of Dentistry
April 17, 2018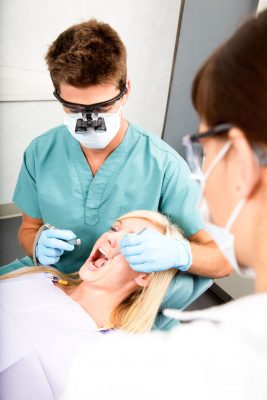 Blog Posts
Follow Us