Dental Office in Alexandria VA
Dental crowns benefit patients in many ways such as restoring the function of the tooth following a procedure like a root canal and covering a severely damaged tooth when a large portion must be removed. If you need a crown, you should go to a CEREC
dental Office in Alexandria VA
that to explore the possibility of getting CEREC crowns.
If you need to get a dental crown, you could go to any quality dental office to get the procedure done. However, if you would like to get the crown done quickly, you should choose a dental Office in Alexandria VA like our practice, Alexandria Center of Dentistry
that has access to and utilizes CEREC technology. The procedure for a CEREC crown is much more efficient and convenient for the patient in comparison to the traditional crown procedure. However, not all dental offices offer CEREC crowns because not all dental offices have access to the CEREC technology. The traditional crown procedure requires more than one office visit and takes several steps to complete. The first step is the preparation for the procedure. The tooth is typically reduced in size to accommodate the crown. The dentist then takes an impression and makes a cast of the patient's teeth. The impression is sent to the lab to make the custom crown. In some cases, a temporary crown is put on the patient's tooth. When the crown is ready the patient returns, and the permanent crown is placed. The procedure for CEREC is much more convenient. The advanced CEREC technology enables the dentist to complete the procedure in one office visit. The patient leaves the office with the new, permanent crown the same day.
If you're interested in learning more about CEREC crowns, you should consult with our expert dentist. Contact our
Dental Office in Alexandria VA
right now to schedule your consultation.
By Alexandria Center of Dentistry
February 12, 2018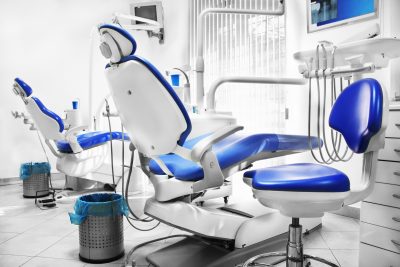 Blog Posts
Follow Us