Oral Exams in Alexandria VA
It is very important that you have periodic dental exams and teeth cleanings in order to make sure that your teeth and gums remain healthy. At our Alexandria Center of Dentistry you can receive
oral exams in Alexandria VA
from our expert and highly trained dentist, Dr. Mohamed Attia.
When patients come to our dental practice to have
oral exams in Alexandria VA
, they can be sure that their entire oral health situation will be reviewed. Depending upon the last time you had dental x-rays taken, you may have a series of x-rays taken so that our dentist can review any problems which may be occurring between your teeth or below the gum line. Our dentist will also thoroughly review your teeth for any signs of cavities, teeth grinding, or any cracks or problems with aging porcelain restorations. Our dentist will also thoroughly assess your mouth for any signs of oral cancer. Your gum health will be thoroughly reviewed to make sure that you are not developing gingivitis or gum disease. If it is found that you have gingivitis, a common precursor to gum disease, our dentist will most likely recommend that you have several regular dental cleanings over the coming months in order to help your gums return to good health. As part of your dental exam, our dentist will also check your bite to make sure that there are not any problems developing with your jaw. If you suffer with TMJ or teeth grinding, you may be causing problems with your jaw to develop which can be the source of mouth or jaw pain. By coming to our dental practice for dental exams, you are actually saving money. This is because it is much less costly to have a dental exam, rather than to need advanced dental care when a serious dental problem occurs that was not caught in the early stages.
For an appointment for your family to see our dentist for
oral exams in Alexandria VA
, contact us today.
Alexandria Center of Dentistry
6420 Grovedale Drive, Suite 100-A
Alexandria, VA 22310
(703) 719-9305
By Alexandria Center of Dentistry
March 13, 2017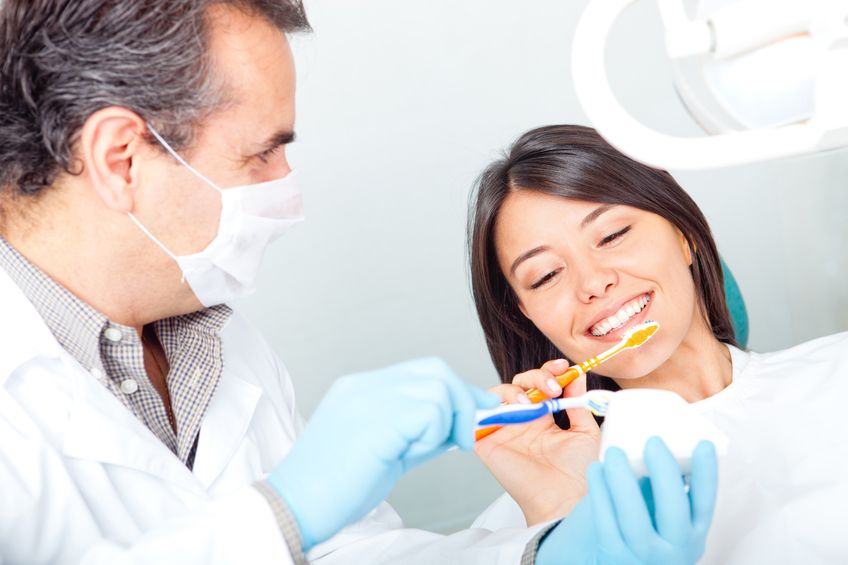 Blog Posts
Follow Us