Orthodontics in Alexandria
Do you happen to be in the market for
orthodontics in Alexandria
? Are you interested in receiving orthodontic services from a team of well-established professionals who are eager to meet your every orthodontic need? You are in luck, because Alexandria Center of Dentistry is here to provide you with solutions to all of your orthodontic needs. We pride ourselves in serving many members of the Alexandria community and its surrounding areas, and we work hard to maintain our already stalwart reputation. No matter what your orthodontic needs are, we can provide the expert advice and service you need to get things moving!
We know that while you are shopping around for the right orthodontics in Alexandria, it is important to know exactly what you are getting yourself in to. This is part of the reason why we here at Alexandria Center of Dentistry make it a point to educate our patients before they undergo any new procedure. The overall goal of orthodontics is to correct the bite of your teeth, and this can be done through a series of different devices that help move your teeth into the position desired. The number of orthodontic devices available is larger than ever, making the possibilities for bite correction seemingly endless.
With all of the options in terms of
orthodontics in Alexandria
out there, you need to know for certain that you have chosen the team that provides the highest quality of care. That team is here at Alexandria Center of Dentistry, where we will have you smiling after every visit to our office. Feel free to drop by in person, or make an appointment over the phone by calling our front desk during business hours. You can find even more valuable information, along with a smile gallery and some glowing reviews from our patients all on our full website.
By Alexandria Center of Dentistry
December 7, 2017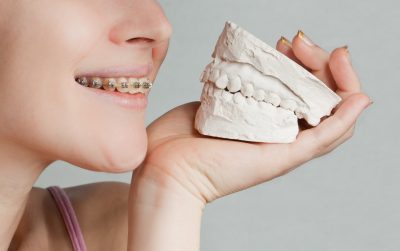 Blog Posts
Follow Us