Top dentist in Alexandria VA
If you have a tooth that is painful when you eat something that is hot or cold, or when pressure is placed upon it, you may indeed have a tooth that needs to have a root canal treatment. At our Alexandria Center of Dentistry, our
top dentist in Alexandria VA
, Dr. Mohamed Attia, will assess your toothache, and let you know whether or not your tooth needs to be saved with a root canal.
A tooth will need a root canal procedure to save it, when it has infected or damaged pulp in its interior. When a tooth needs to have a root canal procedure, it will simply fall out on its own if it does not receive this treatment in time. However, this is never a good course of action to take as infection from the tooth can spread to other parts the mouth or even to other parts of your body. Additionally, the tooth pain will not go away until the tooth is either treated or extracted. Our top dentist in Alexandria VA can provide you with a root canal treatment while you remain perfectly comfortable in our dentist's chair due to our use of modern dental anesthesia and state-of-the-art equipment. Root canal treatments are effective in saving teeth in over 90% of cases. Our dentist will let you know whether or not it is likely that your tooth can be saved in this manner, once he has had a chance to examine your individual dental situation. During the root canal procedure, all infected or damaged pulp is removed from the center of the tooth. The tooth and the root canal system are then thoroughly cleaned and sealed to prevent reinfection. A tooth will generally need to receive a porcelain crown after the procedure to make sure that the tooth remains protected and fully functional.
For an appointment to meet with our
top dentist in Alexandria VA
regarding getting a root canal, contact us today. If you have tooth pain, let us know and we will provide you with an emergency appointment.
By Alexandria Center of Dentistry
May 3, 2017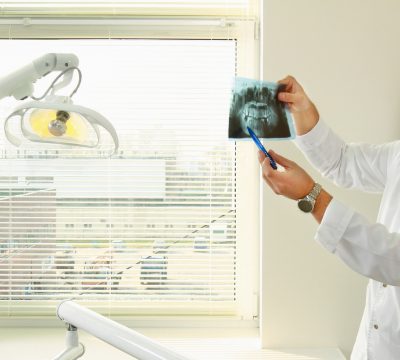 Blog Posts
Follow Us